Weight Loss PLR
Weight Loss PLR Articles & eBooks
Weight loss is one of the most profitable niche markets over the internet. If you are thinking to start a weight loss niche business or on the lookout for great contents for your existing site, you've come to the right place.
We have put together a package that full of top-quality weight loss content that people are searching for online every day. They are also perfect to use for pre-sell content to promote your weight loss business.
This Weight Loss PLR Mini Pack Includes 30 Articles + 2 eBooks. 
Article pack #1 (20 Weight Loss PLR Articles)
3 Less-Known Weight Loss Diets That Work (513 words)
3 Seemingly Odd Ways To Get Fit That Work (505 words)
3 Weight Loss Tips To Implement In Your Daily Routine (516 words)
A Complete Overview Of The Macrobiotic Diet (545 words)
A Complete Overview Of The Nutrisystem Diet (615 words)
A Must Read For Those Going In For Weight Loss Surgery (502 words)
An Article On Weight Loss Written For Men (496 words)
An Implementable Guide On Getting Fit Anywhere (517 words)
Are Sports Really Cardio Alternatives? Yes! (495 words)
Consider These Incision-Free Weight Loss Alternatives (487 words)
Do You Qualify For Weight Loss Surgery? (498 words)
Don't Think Walking Is Cardio? Think Again (497 words)
Everything You Need To Know Regarding High Protein Diets (658 words)
How To Combine Strength Training And Weight Loss (488 words)
If Your Diet Isn't Working, Read This Article (510 words)
Losing Weight Doesn't Have To Be Complicated (522 words)
Sometimes All It Takes Is Reducing Your Carb Intake (611 words)
Tips On Finding The Best Weight Loss Surgery Option For You (504 words)
What Needs To Be Done Prior To Weight Loss Surgery (515 words)
Which Is Better: Cardio Or Strength Training? (497 words)
Article Pack #2 (10 Fat Burning PLR Articles)
Best Fat Burning Exercises for Women (599 words)
Breastfeeding and Losing Weight (637 words)
Fat Burning Supplements for Women (583 words)
Foods to Avoid When Trying to Burn Fat (633 words)
How to Rev Up Your Metabolism (473 words)
Losing Belly Fat (771 words)
Strength Training Burns Fat (595 words)
10 Fat Burning Foods to Enjoy Every Single Day (472 words)
Best 10 Tips for Burning More Body Fat (631 words)
12 Things Not to Do When Trying to Burn Fat (616 words)
PLUS 10 Fat Burning Tweets
2 MRR Weight Loss eBooks
eBook #1 Dieting and Weight Loss (23 pages, PDF)
Long-term weight loss isn't impossible, but you do have to be committed. Having a weight loss plan for your success is a good start. You will learn some simple tips to lose weight in this eBook.
Topics covered:
A Few Simple Tips to Lose Weight
Fat Burning Foods
Am I Lazy?
Do All Diets Work?
A Simple Plan for Weight Loss
Adopting A Low Carb Diet
Detox Diets
eBook #2 The Psychology Of Weight Loss And Management (33 pages, PDF)
In This Book, You Will Learn:
The Reason Goals Are Important In Weight Loss
The Reason Goals Are Important In Maintaining Weight
The Reason Goals Are Important In Body Image
Tips For Setting Goals For Eating Right
Tips For Setting Goals For Exercise
And so much more!
---
Instant Access This Awesome Weight Loss PLR for ONLY $9.90!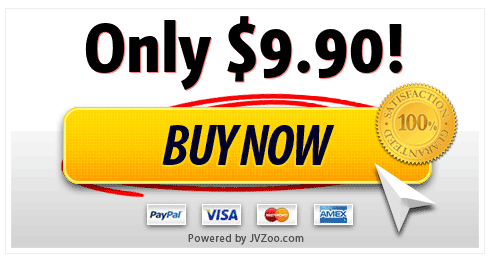 What You Can Do With This Weight Loss PLR Mini Pack
Use the eBooks as sign up incentive or resell it and keeps the profit.
Use the articles for your newsletter publishes
Use the articles to create viral reports and give away to your audience to grow your list or promote your business
Use the contents to create viral videos
Post the contents on social media site
Use the contents to create eCourse
Other content creation